Training, Mentoring, Auditing, and Support
Community conservation projects and Predator Free 2050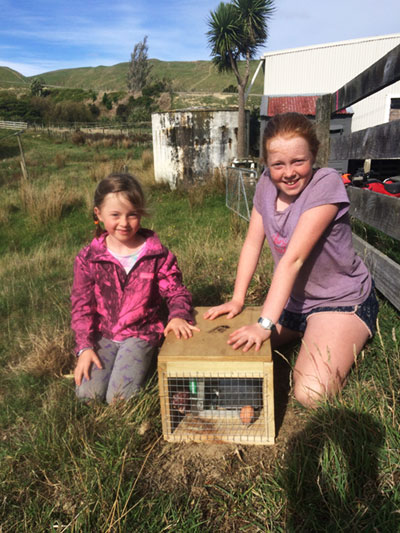 Predator Free 2050 has created a huge ground-swell of community-based projects and the momentum doesn't look like slowing down any time soon. The desire of so many people to get involved and make a difference in their own backyard is humbling. No longer is conservation the realm of just full-time professionals.
The sudden and massive response has however created some issues. Government and conservation organisations sometimes struggle to keep up with requests for assistance and general information about what to do.
As well as looking forward and growing, it's important to ensure that what has already been put in place is of the best possible quality, and is likely to stay that way. This is especially relevant with community trapping networks.
New Zealanders have a great attitude and often only need to be armed with knowledge. They don't just want to read a manual, they want to talk to people who have lived what they're in the process of discovering, and ask them a bunch of questions. They want the good oil and they want it from a conversation that, wherever possible, will give them an answer on the spot.
What does your community conservation group need?
After funding and planning, community conservation groups all need three key things to be truly effective. These are:
Training
Mentoring
Auditing
Backblocks is working more and more with community groups. The lessons we have learned along the way are adding real value to subsequent projects and enabling those involved to get off to a good start.
Backblocks has developed and teaches training modules that equip people with the knowledge to make consistently good decisions in their respective projects. John's mantra is to teach people how to think, not just what to think.
In an industry where we are constantly bombarded with new equipment and methods, who can you trust to give unbiased, trustworthy, sage advice, based on years of experience and what actually works? John's reputation for being that person means that more and more groups and people are turning to him to be that voice in their project.

"50 per cent of good trapping is knowledge, and 50 per cent is care and attention."
Click on the titles below to learn more:
Project support packages
Given the demand for our training, mentoring, and auditing services, we have put together a package where your group can sign on with Backblocks.
We will deliver a pre-agreed amount of training, mentoring and auditing, but also be available on the line whenever you need some support or advice or for extra work on an as-needed basis.

"You'll learn tips and tricks from a full-time professional that you won't find in a manual."
When you sign up for this package we'll be there when you need us and only a phone call or email away.
You might be able to apply for funding or seek sponsorship to cover this sort of service. If this sounds like something that could really help you out, then get in touch. You might be pleasantly surprised at the cost.
'Snapshot' project site visits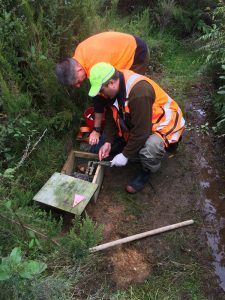 Often a great deal of value can be added to a conservation project in a short space of time. You have spent the money and got your infrastructure and team out there and working, and now a Backblocks site visit can help to really get things humming. Backblocks has carried out this service for projects and the results have been excellent. We can meet with the team, have a general chat about what they are doing and then get some boots on and take a look.
What do site visits involve?
Included in this service could be some training, tips and tricks, Q and As, thoughts and suggestions for adding value, and anything else you want to cover. It can serve as a very good way of ensuring that the quality is where it should be, and people are kept enthusiastic and motivated.