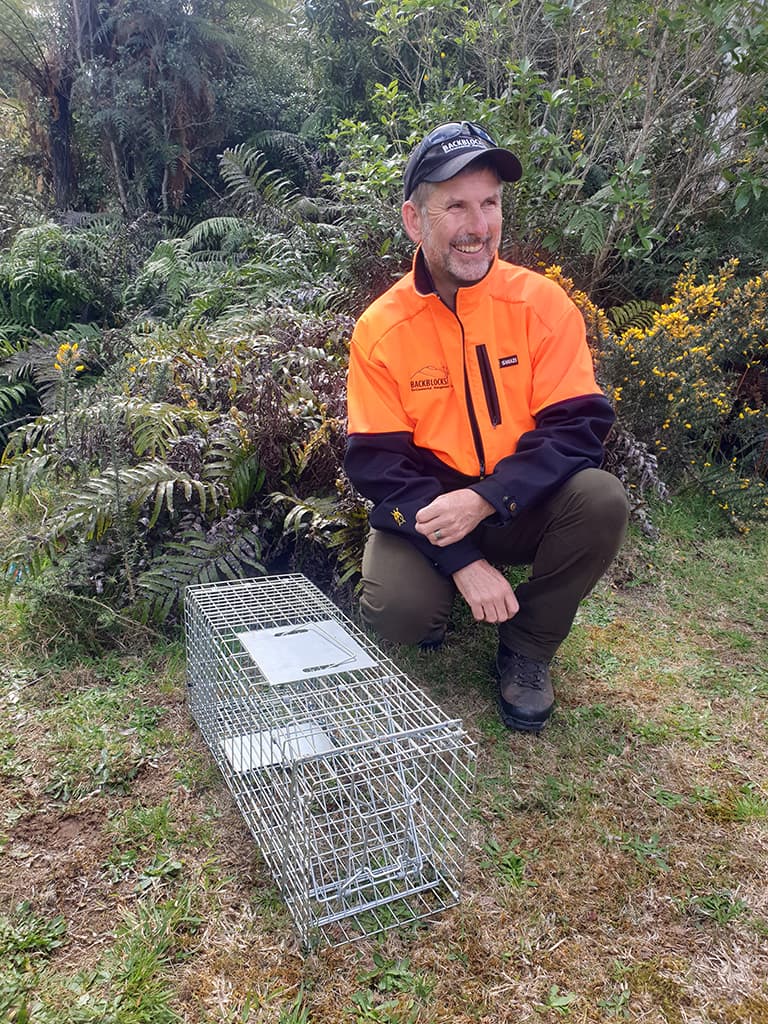 The Backblocks Story
Backblocks owner/director John Bissell has a lifetime of experience in the mountains and farming country of New Zealand. John can't remember a time when he wasn't obsessed by nature and wild places. It has been his playground as well as his office. Before starting up Backblocks Environmental Management Ltd in 2016, John had a successful career in conservation, and all aspects of environmental and land management and planning. Clients find that there are very few predator control topics where John cannot speak and advise from personal experience.
John specialises in pest and predator control and the protection of highly vulnerable threatened species. John's skills have been called on many times to resolve predation and incursion events, where the challenge is to find and remove one predator out of a large landscape. Often this animal is avoiding existing methods and efforts to remove it and a different approach and mind-set is needed to be successful.
Backblocks prides itself on delivering "better than best practice" and ensuring that work delivered is maximised in both efficiency and effectiveness.
John has made the Wairarapa his home, and travels widely throughout New Zealand on the job. He couples technical expertise and wide-ranging practical experience with a friendly, down-to-earth, no-nonsense approach.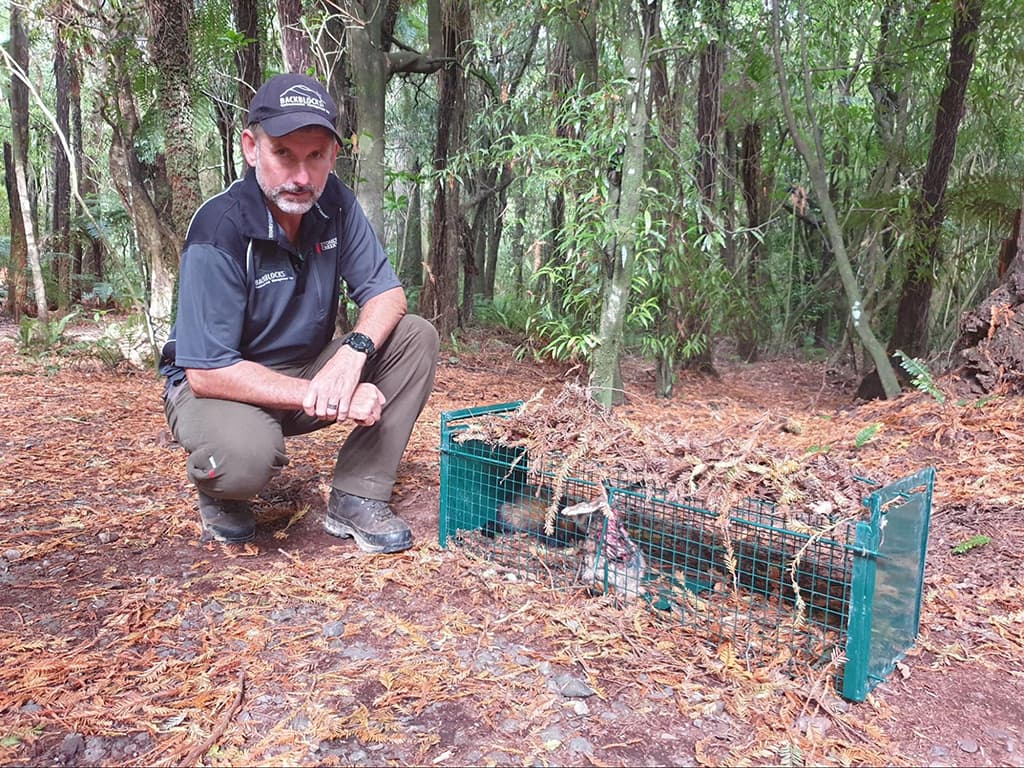 Backblocks Environmental Management Ltd was formed in response to the need for a personal, accessible and affordable company that is a "one-stop shop", where you get everything you need and nothing you don't. It was also born out of the recognition that conservation public services were sometimes struggling to cope with the influx of new groups and projects that have been springing up almost daily.
Backblocks has forged a reputation for quality, honesty, and great customer service. We believe in giving our customers the best possible value. We know that word of mouth is the best advertisement, and that if you are happy with our service you will tell others. We also want to enjoy and share in your successes long-term.
John also holds the role of national predator control advisor with Save the Kiwi and works across the country, supporting kiwi conservation projects and people.
We have also engaged some of the top people in various fields, and can bring them in for specific work when they're needed. This means you can be assured that you're getting the best people for the job and that the work is of the highest quality. One of our favourite sayings is that "it is the little things that make the big difference", and we are known for being fussy with what we do. The results speak for themselves.
Health and safety, insurance and certification

"Work safe, home safe, every day!"
Backblocks has a full, comprehensive, operational health and safety management system. Our focus with all work is to ensure the safety of our workers and also protect the safety, interests and property of those we work for and with. As well as the documentation, our company culture is very much about the day-to-day management of risk. Our systems and processes are organic, with the capability to implement any changes as soon as the need arises.
Training and competencies form an integral part of our risk management process.
We can provide all appropriate documentation, processes, certificates and proof of insurance.
We also place importance on assessing and managing site-based risks and requirements with project managers prior to starting any job.
We have been told by various project managers that our health and safety management approach is some of the most comprehensive they have encountered.
When you engage Backblocks, you can be confident that our systems and processes are high quality and that all compliance requirements will be adhered to.